Leo Kottke Sunday September 29 2019 at 8:00 PM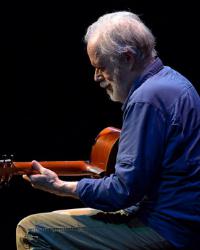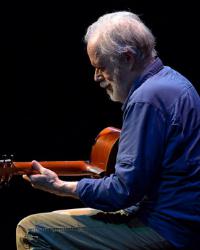 You've selected
Sunday September 29 2019 at 8:00 PM
×
A two-time Grammy nominee and legendary acoustic guitarist recognized as a master of his instrument for his fingerpicking style drawing from blues, jazz and folk music roots.
Leo Kottke is a 6 & 12-string guitar genius who has set a high standard for acoustic finger-picking over five decades of recording and performing. He has collaborated with legends including John Fahey, Chet Atkins, Lyle Lovett and teamed up with Phish bassist Mike Gordon to record the albums Clone (2002) and Sixty Six Steps (2005). At his live shows, Kottke wows with his dexterity and virtuosity while also sharing sharp, insightful and hilarious stories from his more than 50 years of performing.
Venue
Capilano University
2055 Purcell Way
North Vancouver BC V7J 3H5
Performance Notes
GET THE BEST SEATS IN THE HOUSE DURING THE ADVANCE SALES WINDOW UNTIL JUNE 27 (before our ticket office summer closure)!