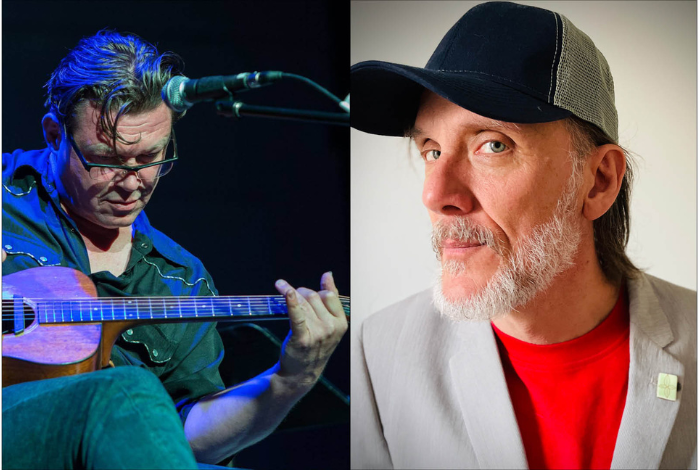 Paul Pigat's Guitar Cabaret
When
Occurs on Sunday April 23 2023
Approximate running time: 2 hours
Venue
Event Notes
×
In 2020, Vancouver's favourite guitar maestro Paul Pigat (Cousin Harley, Neko Case, Jakob Dylan, etc.) and Toronto-based guitar virtuoso Kevin Breit (Nora Jones, Casandra Wilson, Harry Manx, etc.) melded their mega talent to form the Shut-Ins. Their subsequent recording 3 Ring Circus is a fabulous instrumental treasure that's one part jazz, two-parts rockabilly and all the best parts of hillbilly.
Paul Pigat is known for his fiery roots guitar playing and rich baritone voice. Schooled in everything from classical to jazz, his playing is surprising and entertaining all at the same time.
Kevin Breit is constantly pushing the boundaries of roots/jazz music with his own projects, The Sisters Euclid, Folk Alarm and his diverse solo recordings. His playing is exhilarating and deeply moving and is always delivered with a wry sense of humour.
Pigat and Breit will be joined by Jeremy Holmes on bass and Nino DiPasquali on drums for the evening. Showcasing works from the Shut-Ins and both their solo careers, Pigat and Breit will weave a tapestry of guitar driven music. A beautifully unique musical experience that should not be missed.
NO REFUNDS ON TICKETS