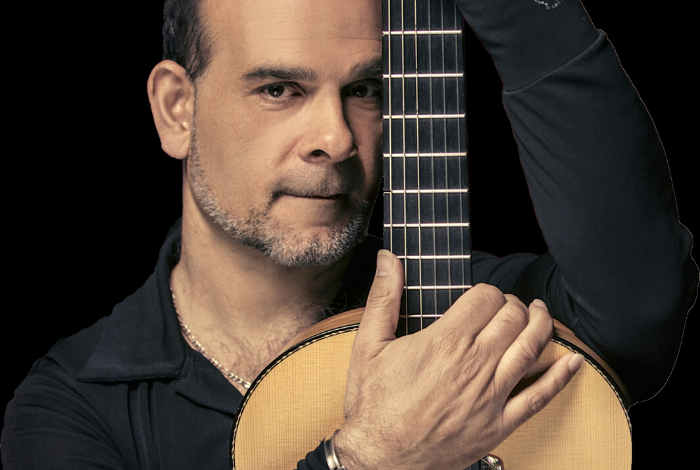 Juan Carmona Quartet
When
Occurs on Sunday November 20 2022
Approximate running time: 2 hours
Venue
Event Notes
×
The French maestro of the flamenco guitar is widely regarded as one of the most creative musicians of the new flamenco generation. Driven by a profound awareness of traditional styles and a remarkable modernity, Carmona's playing has a highly emotional quality. The guitarist's peerless quartet features Sergio Di Finizio on bass, Domingo Patricio playing flute/keyboard, and Isidro Suarez on an array of percussion instruments. Born in Lyon, France, Carmona was a noted guitar prodigy before he moved to Spain to soak up the music of his Andalusian ancestry. The young student studied for nine years with the greatest Spanish masters of the guitar, winning the ultimate laureate: First prize in Madrid's Paco de Lucia Competition. Four of Carmona's 11 albums have earned nominations for Flamenco Album of the Year by the Latin Grammy Awards. Carmona's most recent 2021 release Zyriab 6.7 is an ambitious musical odyssey that incorporates traditional folk influences from around the world.
NO REFUNDS ON TICKETS
Tickets are now only available at:
The Kay Meek Box Office
This event takes place at the Kay Meek Arts Centre, 1700 Mathers Avenue, West Vancouver. Presented with the Kay Meek Arts Centre.
E-tickets not available for this event.