Jigjam Thursday, March 9, 2023 at 8:00 PM PST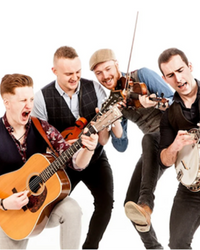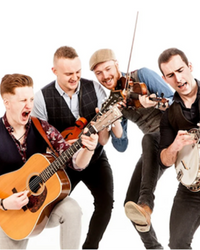 You've selected
Thursday, March 9, 2023 at 8:00 PM PST
×
JigJam is an award-winning quintet from Ireland. Blending the best of traditional Irish music with bluegrass and Americana to create a new genre, branded as 'I-Grass' (Irish influenced bluegrass), JigJam's onstage energy and their virtuosic musical ability have captivated audiences around the world.
The group grew up immersed in Irish traditional music and culture and all are multi-instrumentalists, delighting audiences in their onstage interchange between banjos, guitars, fiddles, mandolins and double-bass.
JigJam has recorded three albums and recently headlined the Telluride Bluegrass Festival. "The words sparkling, innovative and infectious come first to mind, beyond that you get into an unadulterated display of accomplished musicianship and talent," said Folkwords of their concert.
Venue
Capilano University
2055 Purcell Way
North Vancouver BC V7J 3H5
Performance Notes
The virtuosic band melds traditional Irish music with bluegrass for a new kind of fiddle-driven, foot-stompin' fun!