Winter Harp Monday, December 19, 2022 at 7:00 PM PST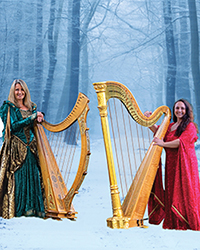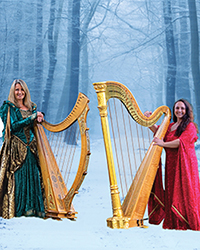 You've selected
Monday, December 19, 2022 at 7:00 PM PST
Change Date
×
Celebrate Christmas and the holiday season with the Winter Harp Ensemble. Glorious music and song combine with festive stories to warm your heart and wrap you in the Christmas spirit. Winter Harp is a Christmas masterpiece. Velvet gowns, golden instruments, candles, and backdrops of cathedrals and snow combine to transport you to another time and place. Classical and Celtic harps, flutes and rare medieval instruments, percussion, poetry and song envelop you in the silken cloak of Christmas. Familiar carols, along with songs ancient and rare, celebrate the season and set your heart singing.
Don't miss this journey of pure magic! Winter Harp -- where Christmas begins
WINTER HARP WEBSITE
This show sells out quickly. Avoid disappointment and book your tickets early.
NOTE: In accordance with the latest Provincial Health Orders, Proof of Vaccination and Government Issued ID are required to attend any event in our theatre. Unfortunately, no exemptions will be accepted. If you have questions, please contact the ticket office for assistance.
Venue
Capilano University
2055 Purcell Way
North Vancouver BC V7J 3H5