Cécile McLorin Salvant Wednesday October 16 2019 at 8:00 PM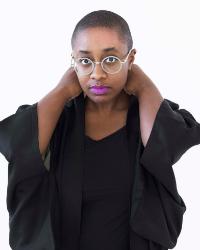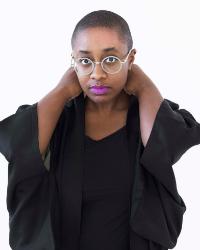 You've selected
Wednesday October 16 2019 at 8:00 PM
Change Date
×
In under the span of a decade, Cécile McLorin Salvant has evolved from a darling of critics and fans to a multiple Grammy Award-winning artist and prescient voice in jazz.
Cécile McLorin Salvant kicked off her career by winning the prestigious Thelonious Monk International Jazz Competition in 2010. This year, she won her third consecutive Grammy Award for Best Jazz Vocal Album for her latest album, The Window. McLorin Salvant's unique style mixes a keen sense of jazz history and American music. She fearlessly performs songs from jazz's roots from minstrel shows to ragtime, including Bert Williams and Jelly Roll Morton, and brings out the mix of jubilation and sorrow in the music of blues queens like Bessie Smith and Ida Cox. McLorin Salvant will be backed by the acclaimed Aaron Diehl Trio, with whom she has been writing and touring since her Grammy-nominated 2013 album, WomanChild.
"The leader of a new pack of fully modern jazz singers explores the historical context and modern possibilities of every song she sings, even the deepest American standards." — Pitchfork
Venue
Capilano University
2055 Purcell Way
North Vancouver BC V7J 3H5
Performance Notes
GET THE BEST SEATS IN THE HOUSE DURING THE ADVANCE SALES WINDOW UNTIL JUNE 27 (before our ticket office summer closure)!