Jeff Lang Friday February 22 2019 at 8:00 PM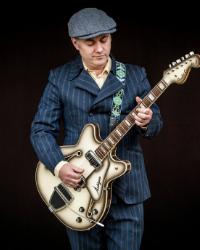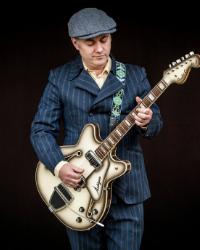 You've selected
Friday February 22 2019 at 8:00 PM
×
This event takes place at St. James Hall, 3214 W 10th Avenue, Vancouver.
Blending rock, roots, folk, blues, ballads, instrumentals, improvisation and a high level of musicality, Australia's Jeff Lang is an incomparable singer/songwriter with virtuosic guitar chops including his signature slide.
"Jeff Lang is, in my humble opinion, a national treasure, a truly gifted songwriter and an outstanding guitarist. He has been inspiration to countless Australian and internationally renowned roots artists and surely has a place in history as one of this generation's finest." – John Butler, John Butler Trio
Allowing for the energy of each night to shape his set lists, Australian-based musician Jeff Lang has seen a word-of-mouth following bloom into worldwide acclaim. Sporting a back catalogue of 14 studio albums, Jeff has been featured at major festivals, arts centres and venues internationally and played with such icons as Jeff Beck, Eric Clapton, and Bob Dylan. His music is rich with depth and vision, accomplished, intricate, gutsy, melodic and loaded with soul.
Co-presented with the Rogue Folk Club
Venue
St. James Hall
3214 West 10th Ave
Vancouver BC V6K 2L2
Performance Notes
This event takes place at St. James Hall, 3214 W 10th Avenue, Vancouver.
×
This is a general admission performance - the seats are on a first come, first serve basis when you arrive at the venue.
Doors open 1/2 hour prior to start of performance.