Alsarah & the Nubatones Sunday April 14 2019 at 8:00 PM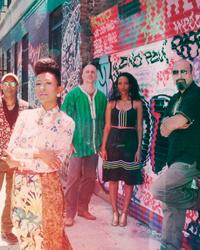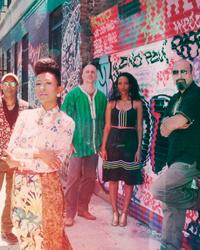 You've selected
Sunday April 14 2019 at 8:00 PM
×
This event takes place at St. James Hall, 3214 W 10th Avenue, Vancouver.
"What is home? What does it sound like?" Alsarah and the Nubatones wrestle with these questions in their recent sophomore album, Manara. Alsarah, a Sudanese-born singer residing in Brooklyn, creates a unique East-African retro-pop sound by mixing African influences, blues, folk, and pop dance grooves. Through their music Alsarah and the Nubatones search for a balance between urban culture, modernity, and traditional memories. Manara acknowledges the myriad of emotions leaving home creates: from "Salam Nubia," a celebration of reuniting with loved ones; to "Alforag," an exploration of what happens when someone becomes numb to the longing and nostalgia for home; to "Nar," a march for freedom style protest song. Alsarah explains: "Sometimes we leave home willingly, sometimes we are forced out, sometimes we plan to go back, and sometimes we don't know if we will ever see our loved ones again. But one thing we always know is that we don't want to forget, or be forgotten."
Co-presented with the Rogue Folk Club
Venue
St. James Hall
3214 West 10th Ave
Vancouver BC V6K 2L2
Performance Notes
This event takes place at St. James Hall, 3214 W 10th Avenue, Vancouver.
×
This is a general admission performance - the seats are on a first come, first serve basis when you arrive at the venue.
Doors open 1/2 hour prior to start of performance.